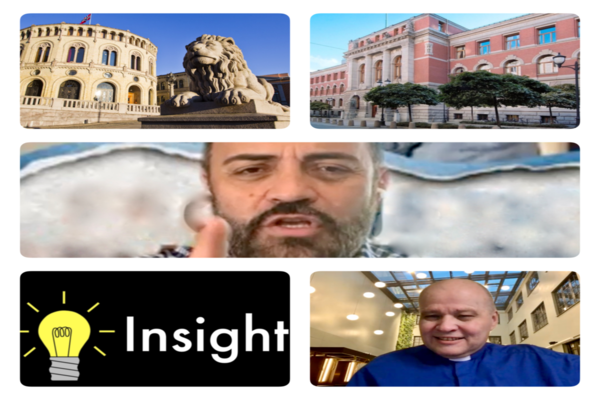 Prophet Rich Vera -The Center Arena prophesies in today's edition of «The Insight Talkshow with Pastor Torp» that a tremendous shakeup of political leadership in Norway is coming.
"People in their own parties are turning against each other. God is about to reverse certain things (about laws that are off-balance).
This is the decade when Norway will arise with a fresh voice of leadership.
A lot of exposure of crookedness is coming to light. God is about to interrupt the justice systems in Norway. I see the justice system, the court system, I see corruption and wickedness. I see a person of high authority in court (a female) that has been bought by a section of a party (whatever party that could be). God is bringing a shakeup in the court justice systems of Norway. Rules and laws are going to be reverted in areas of families and children. God says that the justice of the last decade is being reversed. God is going to cause people of common sense and justice to stand for families and moral justice.
There is a ruler, like a judge, a female ruler, that God is about to bring down and out. It is going to be an exposure that is going to take place, and the corruption is going to come to the light, and I see that things are going to be changed. This is the season when the justice and court system of Norway is going to be shaken. Only that which is healthy will remain in your nation!"