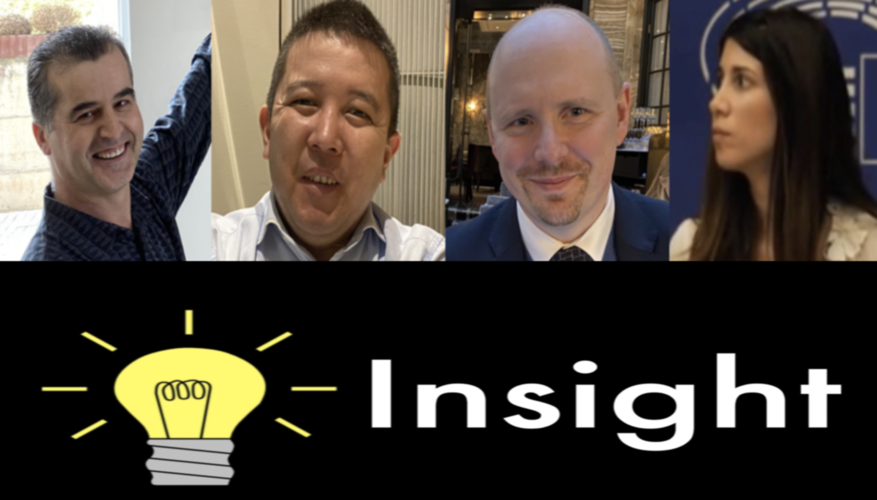 Femi Cakolli, Iusuf Muurat, Jerzy Kwasniewski, and Jenny Aharon
In the next two editions of the Insight Talkshow with Pastor Torp, Jan-Aage has four distinguished guests who are major leaders in their spheres of faith and culture. The two talkshows have the title: «Faith and Tolerance in Europe Today».
- I am seeing how divisions have dominated Europe since before World War II, and often in ways that are totally unwarranted, says Pastor Torp. - Although we worship God in different ways, and perhaps even different «gods», we should be able to communicate and respect each other, and even find common ground in matters of morality, freedom, and honor.
- Among my guests tomorrow (April 14th) and next Wednesday (April 21st) are the great pastor of Kosovo Protestant Church in Prishtina, Rev. Femi Cakolli; the reknown spokesperson in Belgian and EU politics, the Jewess Jenny Aharon; the respected leader of the Romanian Moslem Community, Grand Mufti Iusuf Muurat; and the President of Ordo Iuris, ideological leaders in Poland, Jerzy Kwasniewski.
- I believe my viewers will get unique insights into what is really happening in Europe today, and I expect that we will be encouraged and emboldened, states Jan-Aage Torp.